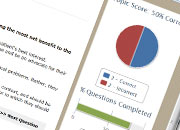 Interactive
MCQs
See the full list of MCQs to test your knowledge in a full range of topics in Medical Ethics & Law.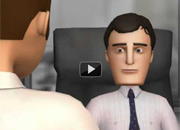 Latest Video
Watch these videos and find out the legal, ethical and clinical implications of each scenario. Read comments from lecturers and other students from across the UK.

Minsistry of Ethics.co.uk is a non-commercial student-run project aiming to bring learning about Medical Ethics and Law into the Web 2.0 era, revision notes, MCQs & EMQs, case videos and scenarios, and discussions with other students and professors or lecturers from across the UK and beyond
.
The website is the perfect revision resource for medical students, clinical students and juniors doctors to learn more about MEL.
Doctors are so much more than walking books of facts; they are faced with ethically and legally challenging situations throughout their professional lives.
Medical ethics education helps make students aware of the situations that they will face in the clinical setting and suggests appropriate ways of approaching them. In the long term, it aids the development of moral and ethical reasoning that will allow student doctors to understand other people's views, helping them to become more empathetic and caring clinicians.