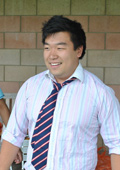 Dr Philip Xiu
Academic FY1 - Clinical Pharmacology/Cardiology, North Central London Deanery.
Having gained a Triple First from Cambridge University, he has subsequently won many prizes and awards, including the Cambridge De Novo research prize for his work on P2X receptors. He also held a number of editorial positions on various medical journals and is the new senior editor of Crash Course: Pathology 4th Edition published with Elsevier in May 2012.
He is closely involved with medical education, having been appointed as one of the youngest supervisors for Pathology, Pharmacology and Physiology to 3 different Cambridge Colleges and selected co-author for Elsevier's ExamConsult online questionbank. He currently sits on the North Central Thames Foundation School Management Committee as the F1 Academic Representative and has helped with the organisation of many national conferences.
Being the person who originally created the name "Ministry of Ethics", Philip has the overall role in coordinating the production/filming of videos and content production for Project MELON. He also acts as the liaison for the group attracting interest to the project from lecturers and educators in Medical Ethics & Law and various other publishing groups. Currently he contributes extensively to the editing of topic notes, production of interactive MCQs, videos, book reviews, and writing of articles.
In his spare time he likes weightlifting and going on road trips.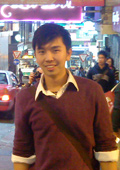 Dr Jacky Wong
FY1 - Calderdale & Huddersfield NHS Foundation Trust, West Yorkshire Deanary
Jacky has a particular passion for running and organising university societies, including: Coordinator for Cambridge Marrow working in conjunction with the Anthony Nolan Trust; student recruitment officer for Teddy Bear Hospital fulfilling his interest in Child Health; Cambridge Medical School and Clinical School Society. He has also an interest in the field of research, being second author for a recent paper on experimental psychology published in the Journal of Neuroscience.
Helping establish and coordinate Project MELON is part of his newfound enthusiasm in medical education, having previously been a Physiology supervisor for undergraduate Medical Students in Cambridge as well as an Associate Clinical Supervisor in Cambridge University for clinical students.
Having had 13 years experience in programming and graphics design, Jacky plays a major role in the production of the entire web interface, including coding and designing the website, video production, as well as writing and streamlining creation of animated and real-actor case videos. On top of his web-developing role, he currently contributes extensively to the writing and editing of topic notes, case videos/scripts, as well as writing of feature articles.
In his spare time he likes to play sports and cook. He has a passion for backpacking, reading about macroeconomics, and serenading friends with his guitar.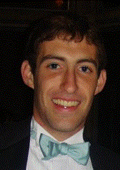 Mark Baxter
Final Year Medical Student at University of Cambridge, East Anglian Deanary
After achieving a 1st in his final year of Undergraduate studies at Cambridge University, Mark has subsequently progressed to his clinical studies in Addenbrookes Hospital and has recently secured an academic foundation post in Norwich.
Mark's passion is Endocrinology and in particular Diabetes. He is currently working closely with a number of consultants on both in vitro and in vivo studies. As a result of one of his pieces of work, Mark won a Society of Endocrinology prize and he hopes to continue his research throughout the final year of his clinical studies.
Mark's educational background includes supervising undergraduate pharmacology students as well as acting as an associate clinical supervisor for other clinical students. He is also a blue tutor which enables him to tutor children in the local community. In the coming months he hopes to establish a Cambridge version of JASME.
After initially being recruited by Phil and Jacky to compose case notes/scripts for the website, Mark was rewarded for his hard work and commitment by being promoted to project leader. He continues to compile notes while also helping Phil and Jacky. Mark recently travelled to the AMEE 2011 conference in Vienna to present.
In his spare time Mark plays excess amounts of sport but in particular football where he turns out weekly for the University Blues and also captains his local amateur football team Fulbourn FC at the weekends.